At Teddy Hall, we believe that where you live plays a significant role in your overall wellbeing, and that is why we have designed our study bedrooms to offer an exceptional experience. With 127 study bedrooms available, each one boasts breathtaking views of our beautiful gardens, creating a serene and calming environment for students and conference attendees to relax and focus.
Our six- to eleven-person cluster flats are designed to provide a homely feel, as the scale more closely matches that of a normal domestic house. We believe that this creates a comfortable and welcoming atmosphere that helps students to feel at home, even when they're away from home.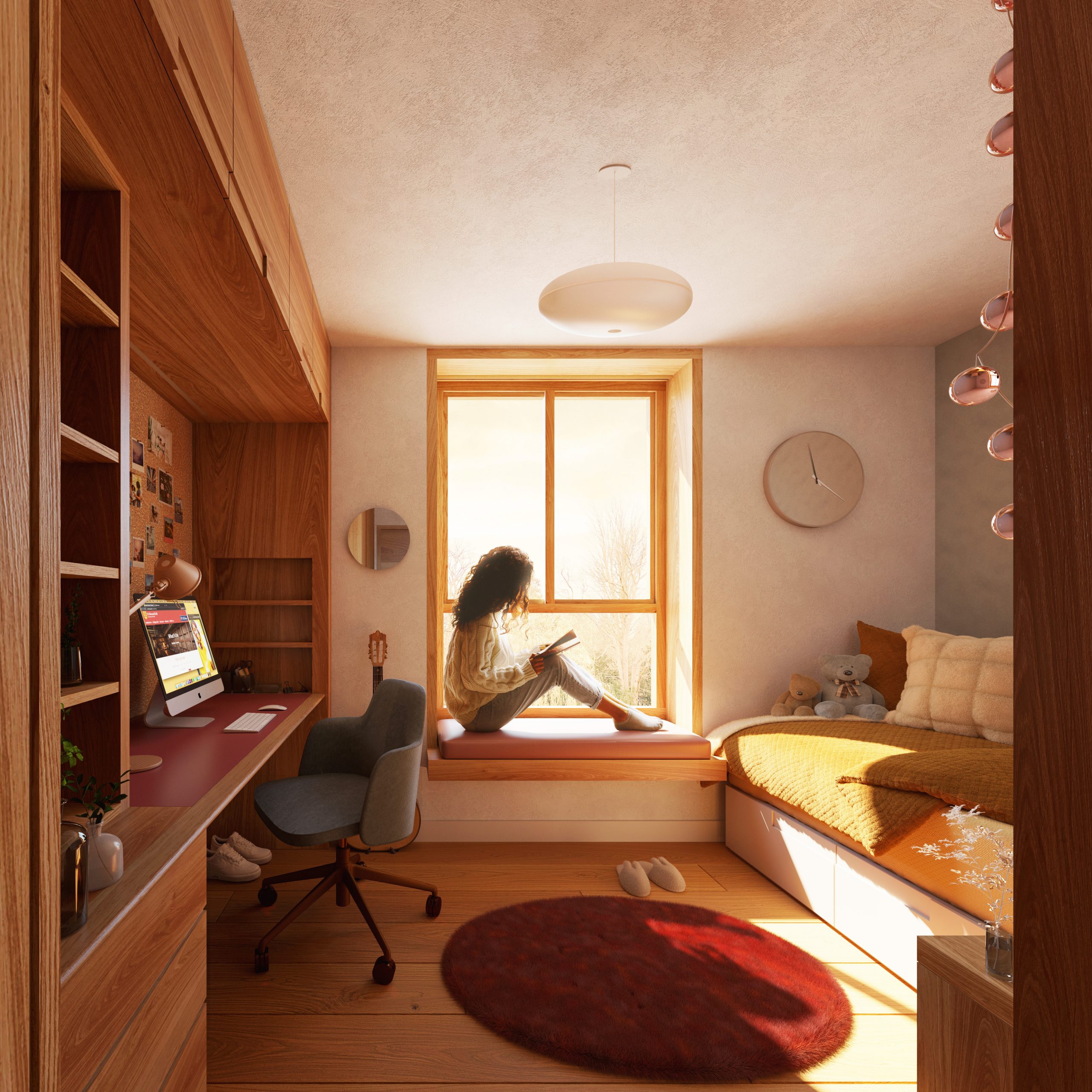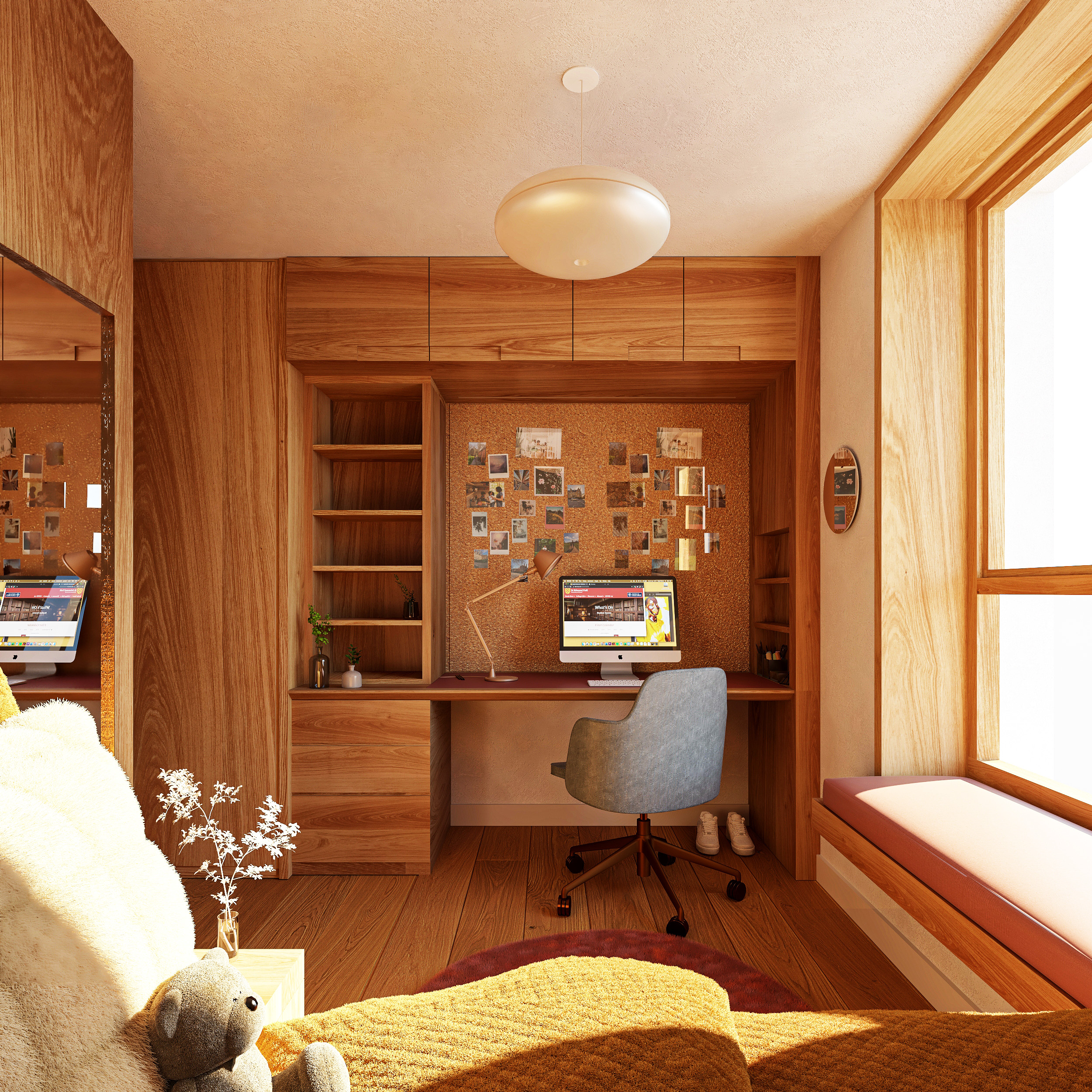 Of the 127 rooms available, 72 will be added to the site. We are excited to offer 18 of these in the existing building at 17 Norham Gardens, with five accessible rooms and one equipped for the ambulant disabled, so that we can provide an inclusive and supportive environment for everyone. Additionally, 120 of our rooms will contain en-suite bathrooms, ensuring that our students have the privacy and convenience they need to thrive.
We believe that every aspect of our site should be designed with the wellbeing and comfort of our students in mind, and our study bedrooms are no exception.
Graduate and undergraduate rooms can be named for £25,000 each or £5,000 per annum for five years, whilst £100,000 will fund a student flat cluster.
£8,000 will refurbish a bedroom to the UK's Part L Building Regulations compliance and £30,000 will fund a wheelchair accessible bedroom.
Unlike most colleges, St Edmund Hall is unable to offer accommodation to all undergraduate students. Only 60% of students can be housed in College-owned halls or houses, and very few undergraduates have the option to live in College accommodation for the entirety of their course.
This means that students are required to rent on the private market. This generates increased pressure on Oxford's strained housing market, decreases the sense of community at the Hall, and increases costs for students, which deters applicants from lower-income backgrounds.
The saving of living on campus rather than in private accommodation has been identified as being around £2,000 per student.
For more information, please contact:
Andrew Vivian, Fellow and Director of Development
andrew.vivian@seh.ox.ac.uk
+44 (0)1865 279096
St Edmund Hall, Queen's Lane, OX1 4AR