Between the new buildings, a series of garden spaces will be created. The creation of five distinct, carefully landscaped gardens, will include: restored front gardens, an ecology pond, a Cloister Garden, a Village Square, and a south lawn.
There is a great array of areas where we are seeking various levels of support.
From getting together with your friends from the Hall to name an individual tree (£10,000), through to funding the Cloister Garden (£250,000) or the Ecology Pond (£50,000).
The Cloister Garden Behind Number 17 will be a more formal courtyard garden, receiving direct sunlight while still being a pleasant space for the students to sit out in the landscape.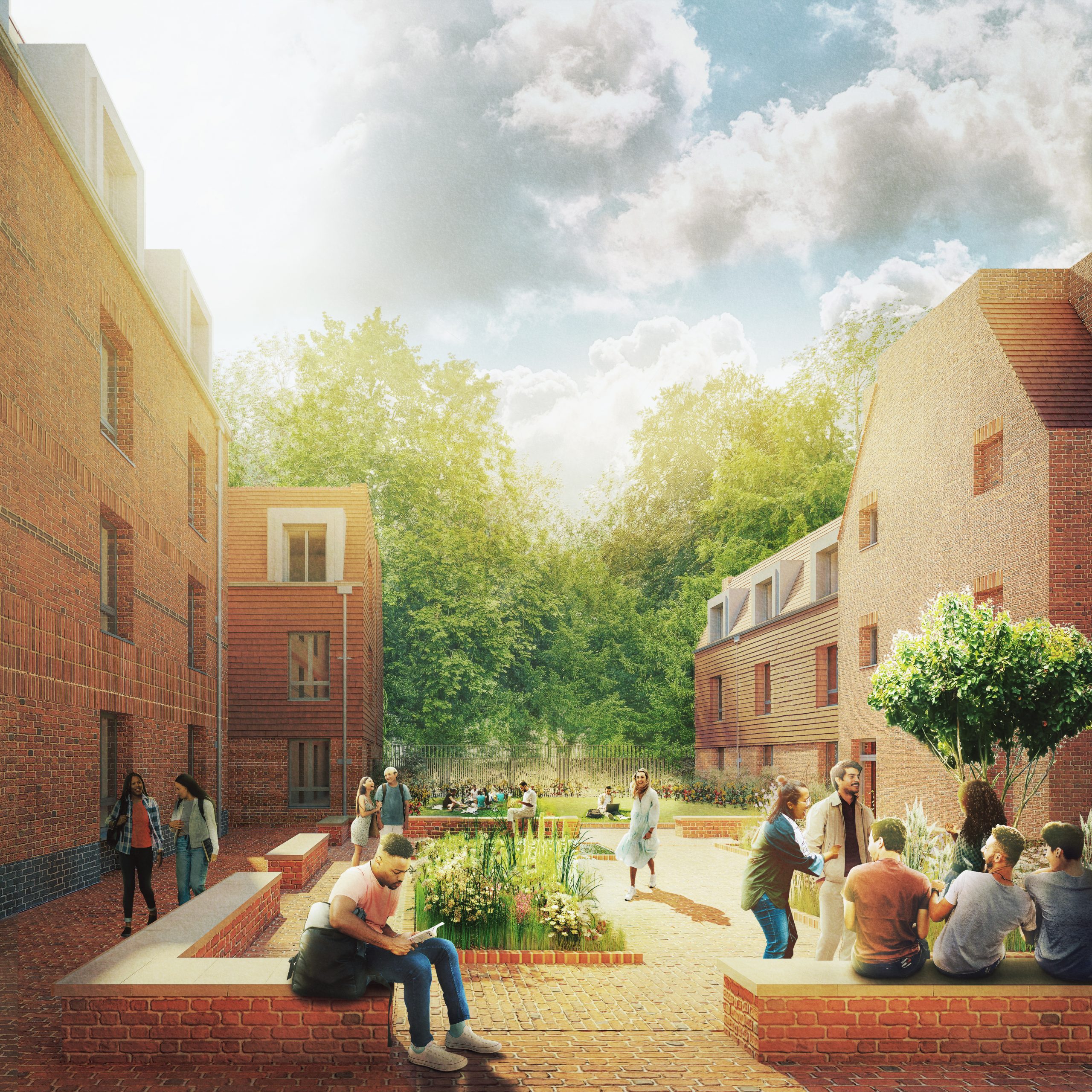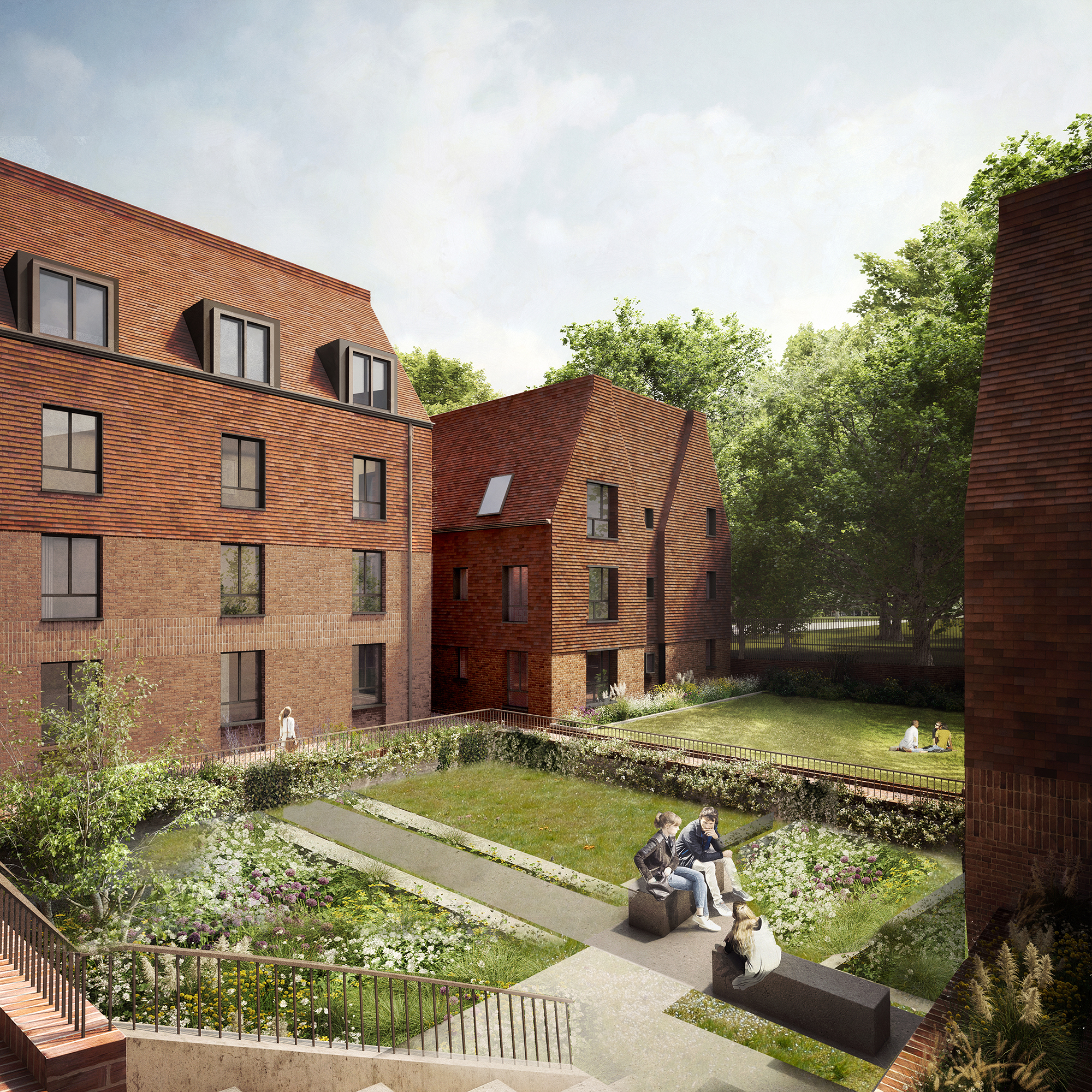 A cleanwater pond, with a natural profile, planted with native aquatic, floating and marginal species and fed by filtered rainwater will add great local biodiversity value and biophilic appeal.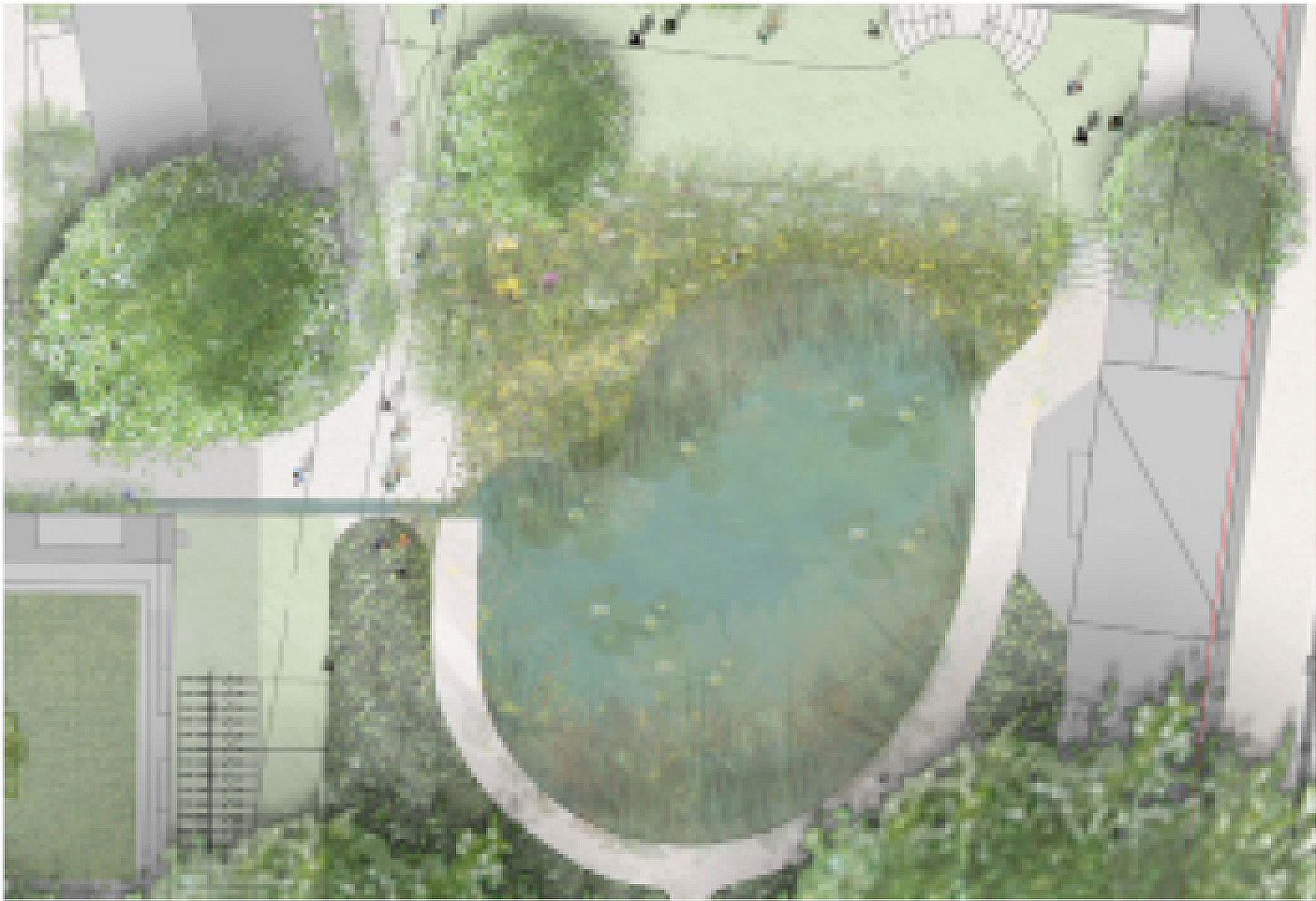 The landscape will provide enhanced access to outdoor spaces for use by the students.
Each space will have a unique identity and act as a series of connecting outdoor rooms inspired by the Arts and Crafts style. Introducing pollinators, new species, and conservation plantings to the landscape will increase biodiversity and habitat diversity. For example, there will be significant areas of biodiverse green roof seeded with a carefully contrived list of native species.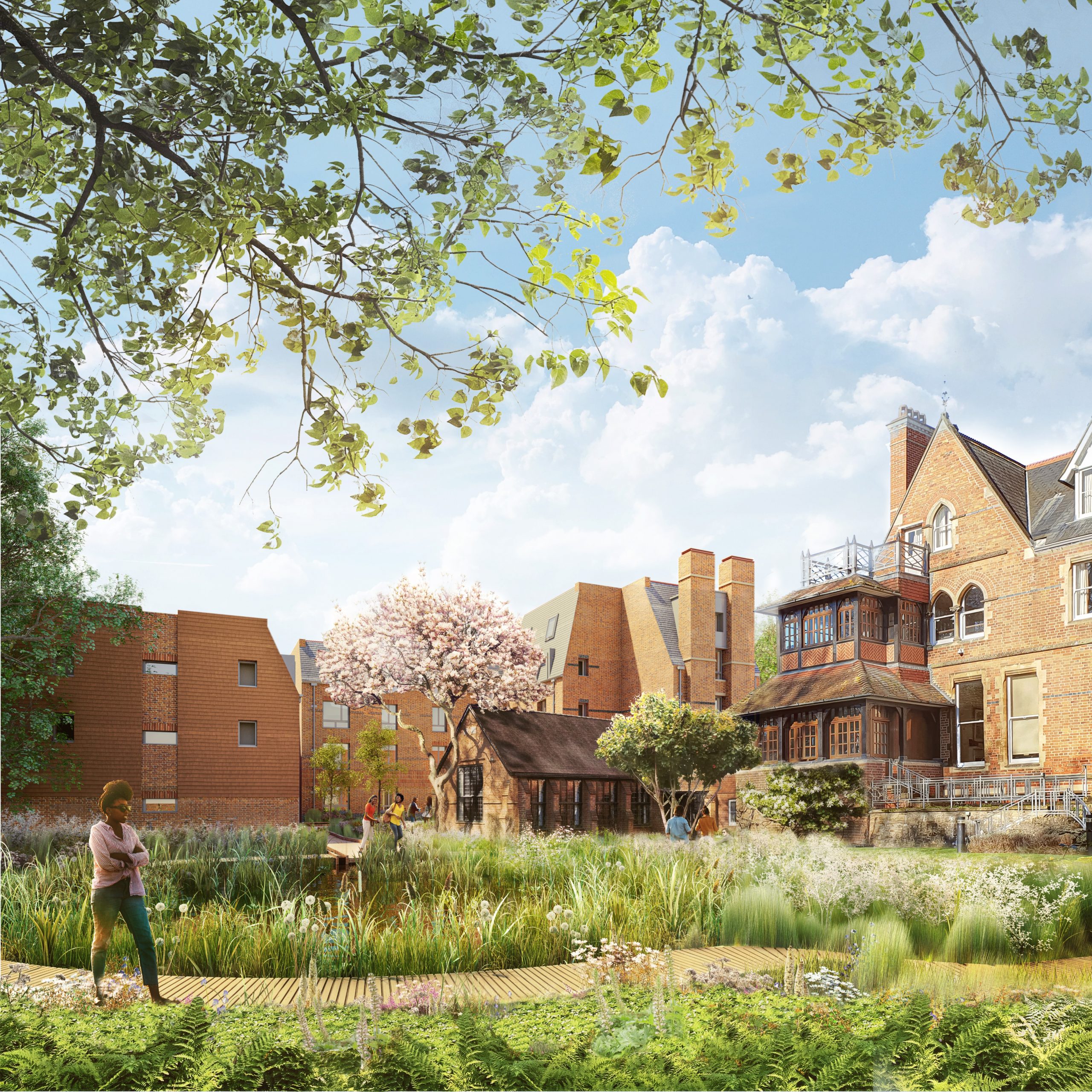 A focus on climate change will see the incorporation of robust and drought-tolerant species. The option to introduce devices to monitor bats and other biodiversity will send data to an internal display, providing biophilic appeal and promoting environmental education at the site. Plant species that are endangered in the wild, selected in collaboration with Ben Jones, the Arboretum Curator at Oxford University's Botanic Garden and Arboretum, will also be incorporated in the site.